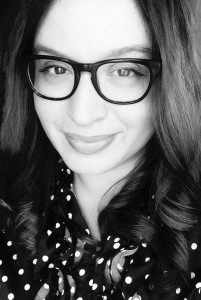 Anastasia Demos Mills concentrates her practice on advising and serving Indiana individuals and families.  She was a founding partner of A. Demos & J. Reyome, Attorneys & Counselors at Law, LLC,which operated out of the current Broad Ripple location for over ten years prior to Mr. Reyome's departure for a judicial position in early 2011.
Ms. Demos Mills' practice focuses primarily on adoptions, guardianships of children and incapacitated adults, health care planning, estate and special needs trust planning, elder care planning, and probate.   She holds a B.A. in Public and Corporate Communications from Butler University and a J.D. from Indiana University School of Law-Indianapolis.
Education & Qualifications:
Indiana University School of Law (commencement speaker)-Indianapolis, J.D., 1999
Butler University, B.A., 1996 (cum laude)
Admitted to Indiana Bar, 1999
Admitted to practice before the Indiana Supreme Court and the United States District Courts for the Northern and Southern Districts of Indiana, 1999
Memberships:
-Indiana State Bar Association-(Probate, Real Trust & Property Section,Solo & Small Firm Section, and Elder Law Section.)
-Indianapolis Bar Association
-Indianapolis Bar Association Solo/Small Firm Section Executive Committee
-Broad Ripple Village Association-Business Division
-Indiana State Guardianship Association
Community Involvement and Recognition:
-Nuvo "Reader's Choice-Best of Indy" (2014 and 2017) "Best Attorney" honoree
-Commencement Speaker-Indiana University School of Law-Indianapolis
-Mental Health America of Greater Indianapolis, Adult Guardianship Services Committee
-Attorney Volunteer-Neighborhood Christian Legal Clinic
-Volunteer Ask-A-Lawyer sponsored by the Indpls. Bar Association and the Indpls. Bar Foundation
-Cadeaux Ball Steering  Committee  (an event benefitting Catholic Charities of Indianapolis)
-Adult Guardianship Services Award-Mental Health Association in Marion County
-Nuvo Newsweekly contributing writer
-Eclectic Pond Theatre Company-Secretary of the Board
-Trinity Church-member and director of children's music
-"We The People"-attorney volunteer and judge
-Indiana Association on Adoption & Childcare Services-adoption education presenter
-The Oaks Academy-Secretary of the Board of Trustees.  (The Oaks is an inner city school dedicated to preparing children of diverse backgrounds for educational success and social, emotional, and spiritual maturity.)
-The Indiana ABLE (Achieving a Better Life Experience) Authority Board.  The mission of the Indiana ABLE Authority Board is to help develop and implement a qualified ABLE program for individuals with disabilities.  Stasia was appointed to this board by the Governor of the State of Indiana.
Outside of her law practice, Stasia is a regular musical performer at various local and regional festivals, parks, and libraries. She loves traveling, gardening, animals and babies.
She resides in Broad Ripple with her husband, son, eight accordions, and various adopted creatures.